Record attendance and donations at the Collectors Symposium National Bank Private Wealth 1859
Donations topped $130, 000 as about 100 guests gathered for the Collectors Symposium National Bank Private Wealth 1859, the unique event designed to give participants an exclusive taste of what it's like to select a new acquisition for the MAC's collection.
This year's Symposium, co-chaired by Louise Chagnon-Bucheit and Nathalie Pratte, was held on October 18, 2022, at Maison Alcan. The MAC's curators, Marie-Eve Beaupré, Mark Lanctôt and François LeTourneux, each presented one artwork to the audience for consideration. Throughout the evening, hosted by Marie-Claude Lortie, the guests were able to ask questions and discuss with the curators in order to decide which of the three works should be added to the collection, resulting in spirited conversations over the delightful gourmet meal prepared by Ristorante Beatrice.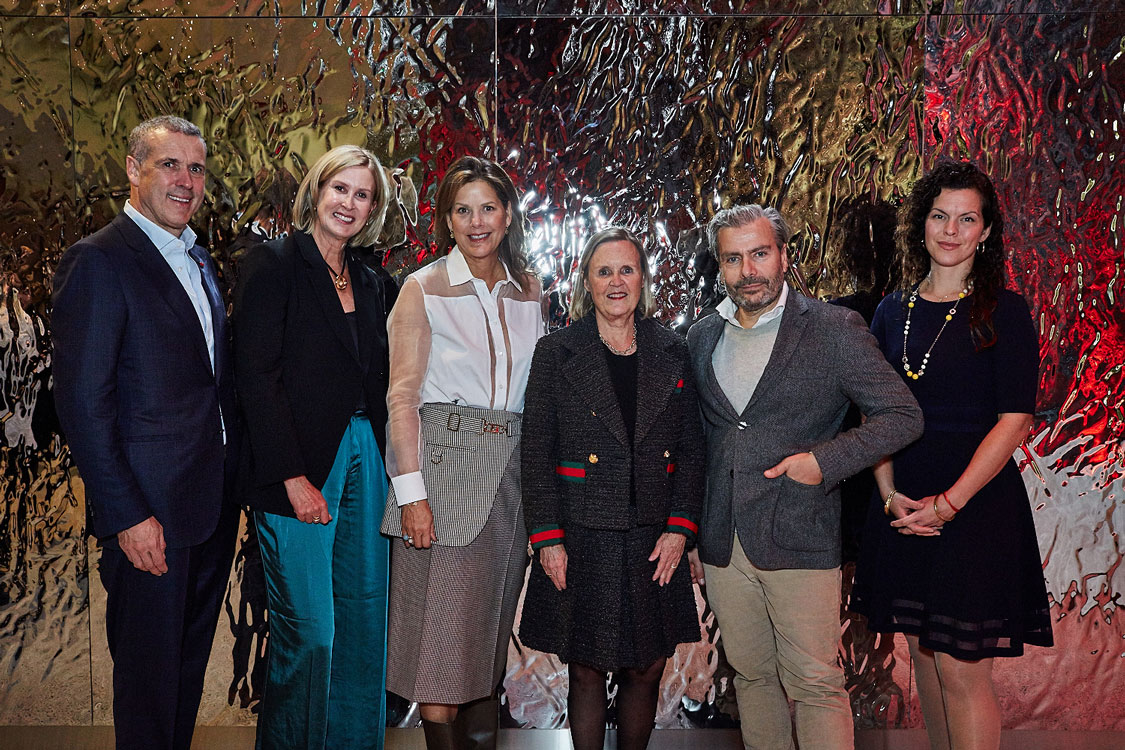 At the end of this exclusive event, made possible by the invaluable support of National Bank Private Wealth 1859, the participants recommended the acquisition of They forgot they were a landscape, 2020, by Kelly Jazvac. As well, the enthusiastic involvement of the guests and the spontaneous generosity of twelve donors means that we will also be able to purchase the other two works presented at the Symposium: Untitled (Winter 2022), 2022, by Lili Reynaud-Dewar and An Invisible Minority, 2018, by Stanley Février. The net proceeds of $130, 000 will thus allow the MAC to continue fulfilling its collection-building mandate, and the Museum's collection will be enriched by three outstanding works of art that heighten our awareness of social justice, environmental and self-representation issues.
Acknowledgements

The MAC and the Fondation du MAC would like to extend their thanks to all participants for supporting the growth of the collection and their warmest gratitude to National Bank Private Wealth 1859 for its unfailing support of this event for more than a decade.
The Fondation du MAC would also like to thank our gift partners: Club Local, Kaufmann de Suisse, Monsillage and Prestilux; and our service partners: Fleuriste Marie Vermette, Maison Alcan.