During the fall of 2021, the MAC is offering seven online (Zoom) seminars designed as an introduction to contemporary art.
Presented by exhibition curators and university teachers specializing in art history, these sessions are tailored to the general public and aim to respond to some of the questions that frequently hinder appreciation of contemporary art. No previous knowledge of art is required to participate.
Each presenter will use a work that is part of the MAC's collection – or has been exhibited at the Musée – as a pretext for exploring some key aspect of modern or contemporary art. For example, what do the terms "found object," "installation," "conceptual art" and "performance" mean? What is it like to pursue an artistic career in today's world? What are the most important art events? What is a "participatory" or "experiential" art practice or exhibition? What are the current views concerning appropriation and identity? Or art as a form of activism?
These are just a few of the many questions that will be raised during the weekly webinars, each of which will conclude with a discussion period.
The sessions

Each session begins promptly at 6:00 pm, lasts 90 mn and unfolds as follows:
Introductory remarks (15mn)
Main presentation (60mn)
Discussion period (15mn)
• • •
September 30, 2021

"Quality: No! Energy: Yes!": after Jumbo Spoons and Big Cake (2000), by Thomas Hirschhorn, with Jean-Philippe Uzel.
"I've chosen to present Jumbo Spoons and Big Cake (2000) because of my long-standing interest in how visual artists endow their works with a critical or political function. This installation by Hirschhorn seems to me the perfect pretext for exploring this issue, in both a historical and a contemporary context." Jean-Philippe Uzel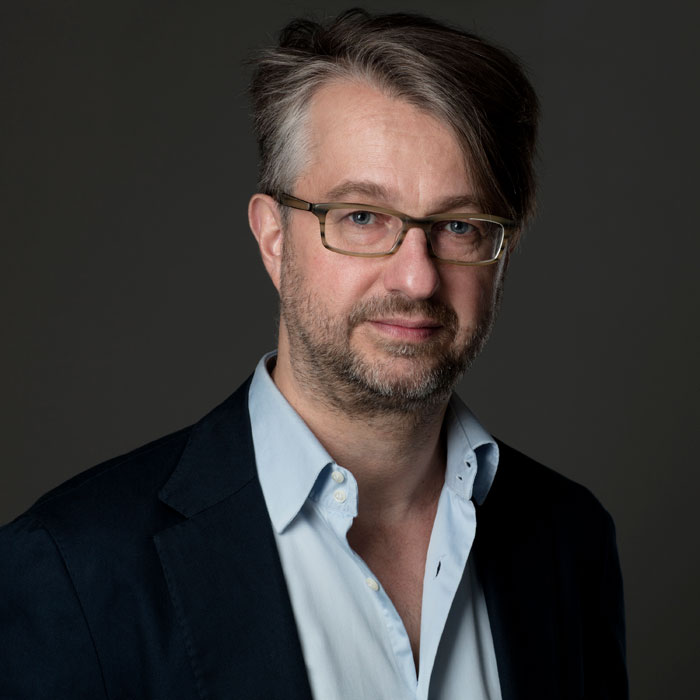 "I insist on that, and I'm happy to see that my materials are never 'inflated' by a technique, it's always handmade … This notion of precariousness is important; limited duration, which doesn't just mean ephemeral, all this speaks of urgency, of necessity, and not simply of perfect accomplishment. The work has to meet not only the criterion of quality but also the criterion of energy … I've tried to explain that beauty comes from panic, or rather in a situation of urgency and necessity, in haste, when things aren't thought right through. That's what creates beauty."
Thomas Hirschhorn in Guillaume Benoît, "Entretien – Thomas Hirschhorn", Slash (Paris), 12 October 2011: https://slash-paris.com/articles/interview-thomas-hirschhorn
• • •
October 07, 2021
The Body in Play: after Petite danse sans nom (1980), by Marie Chouinard, with Tamar Tembeck
"I chose this famous performance by Marie Chouinard because it provides an opportunity to discuss the place of the body in contemporary art, to look at the assimilation of performance and the performing arts into the museum context, and to grasp how some works of art are created out of everyday experience." Tamar Tembeck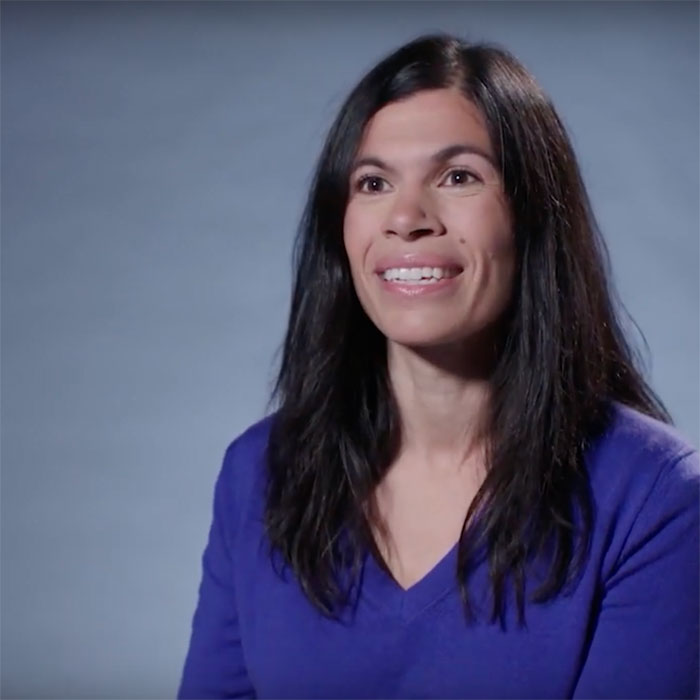 "Marie Chouinard went to Toronto last week and became a cause célèbre with a brief dance that had been banned in Montreal. The serious young dancer – as part of her dance – urinated on stage. Audiences at the Ontario Art Gallery laughed. But censors at the University of Montreal and the City of Laval hadn't thought the dance funny at all when they saw it in rehearsal last fall. Chouinard was ordered to eliminate that part of the dance."
Linde Howe-Beck, "Marie's Dance seen as Cause Célèbre", The Gazette, Mar. 21 1980, p. 55.
• • •
October 14, 2021

Allegories of the Present: after Borrowed Scenery (1987), by Barbara Steinman, with Ji Yoon Han
"This session will consider issues of the so-called postmodern era through a study of the multimedia installation Borrowed Scenery, by Montréal artist Barbara Steinman. The globalization of the art world will be examined from the perspective of the ever-expanding circulation of images and works, but also in light of the increase in human migratory movements." Ji Yoon Han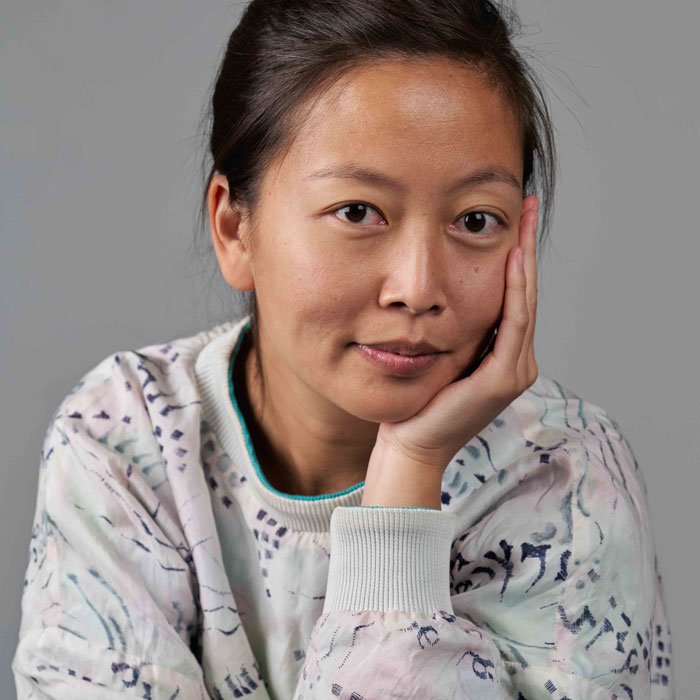 "In an age consciously devoted to historical amnesia (primarily performed by mass media, but internalized everywhere), or, more significantly, devoted to the future, Steinman's work stands as a testament to the possibility of recovering the past as a gift to the present."
Bruce Ferguson, "The Art of Memory: Barbara Steinman," Vanguard, vol. 18, no. 3 (1989), p. 10.
• • •
October 21, 2021
Media Practices and Resistance Strategies: after History shall speak for itself (2018), by Caroline Monnet, with Caroline Nepton Hotte.
"This work explores the use of the media in the process of colonization. Caroline Monnet offers a counter-proposition, not only to the representation of Indigenous women, but also, in formal and technical terms, to media appropriation." Caroline Nepton Hotte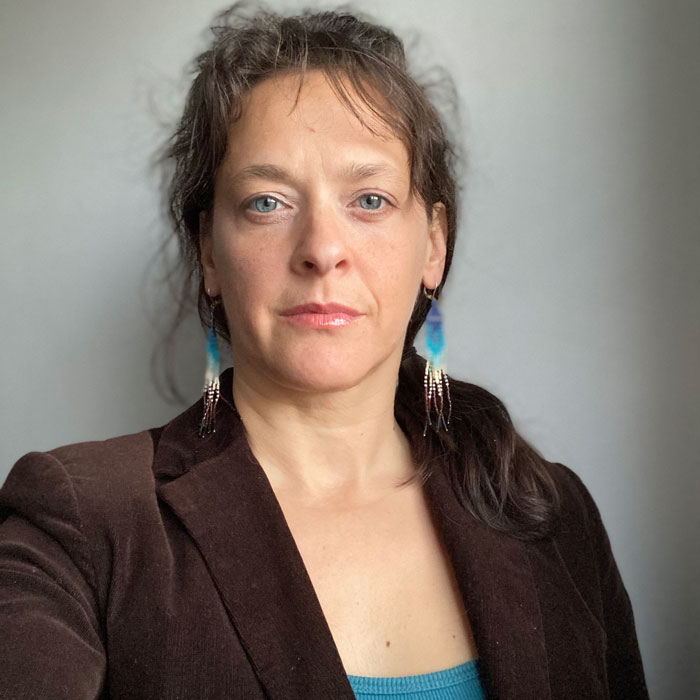 "The films, the images, in the archives, were always produced by white men with a detachment from the person, so they [Indigenous women] are always shown in a very passive way, busy making traditional art, which they call craft. I wanted to show women who are looking directly at the camera, who are active, who demand to be seen, who demand to be heard. Who are proud, exuberant, elegant."
Caroline Monnet
• • •
October 28, 2021
From Father to Son: after the Christ Pantocrator series, by Moridja Kitenge Banza, with Johanne Lamoureux
"Moridja Kitenge Banza's Christ Pantocrator series is a reminder that the image has not always been a vested 'right' in the West, but one that was acquired after fierce theological debates. Today, the figurative image is a favoured instrument of individual and collective expression; and the link between identity and politics (explored here from the viewpoint of colonial history) is the central focus of many art practices." Johanne Lamoureux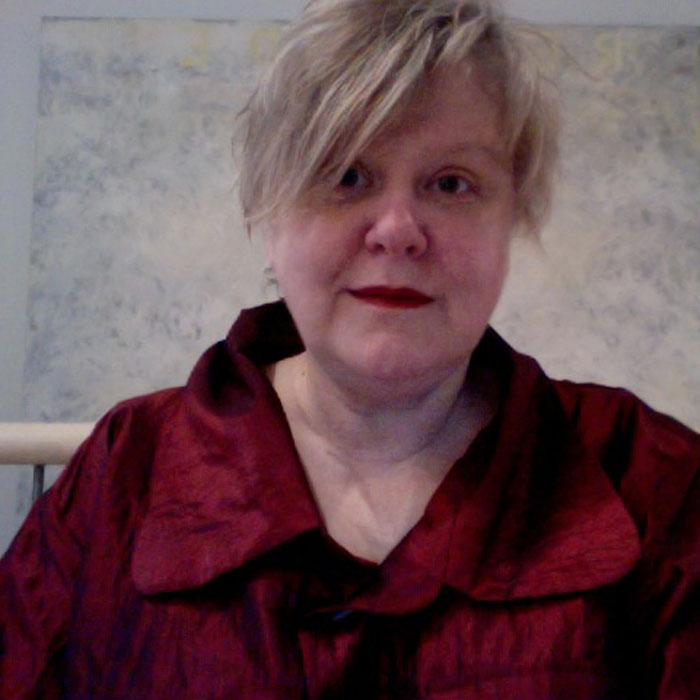 "Christ Pantocrator is a series of paintings that explores my relationship to these objects from Africa [masks] found in many Western museums. It is a meditation on my personal history. A complex history composed of hybridity and emptiness."
Moridja Kitenge Banza
• • •
November 04, 2021

Can We Touch, or Not? Museum Art and Physical Contact: after We Were in Kyoto (1997), by Ilya and Emilia Kabakov, with Christine Bernier.
"The Kabakovs' installation is a work that touches us – literally and figuratively." Christine Bernier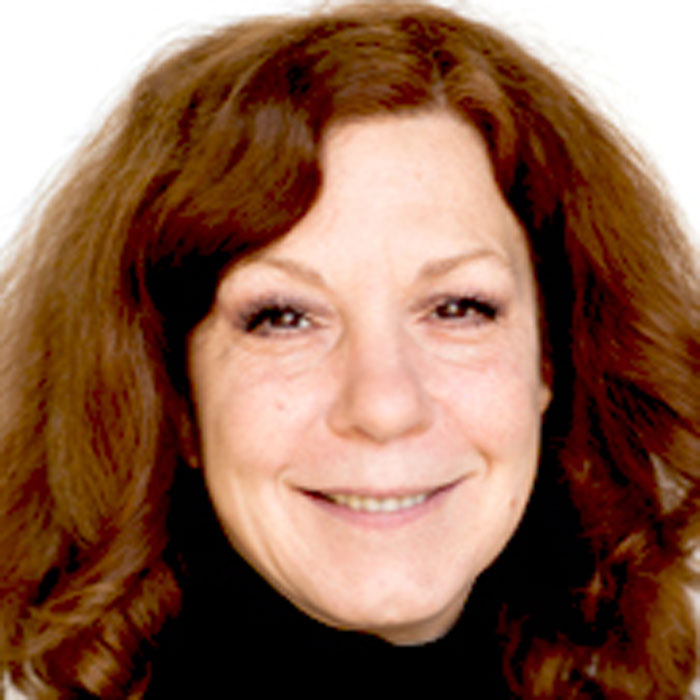 "Our life consists of our work, dreams and discussions."
Emilia Kabakov, 2017
• • •
November 11, 2021
From the Vivarium to the Museum: The Work as an Interdisciplinary Space: after Hybrid solitary semi-social 54 Tauri built by: a duet of Linyphia triangularis – three weeks, a nonet of Cyrtophora citricola – three weeks, rotated 180° (2017), by Tomás Saraceno, with Aseman Sabet.
"This project by Saraceno is an ideal starting point for exploring the issues surrounding the dialogue between art and science. Through the scope of collaboration and knowledge sharing, this historical overview proposes a starting point in the 1960s that leads to the use of AI today." Aseman Sabet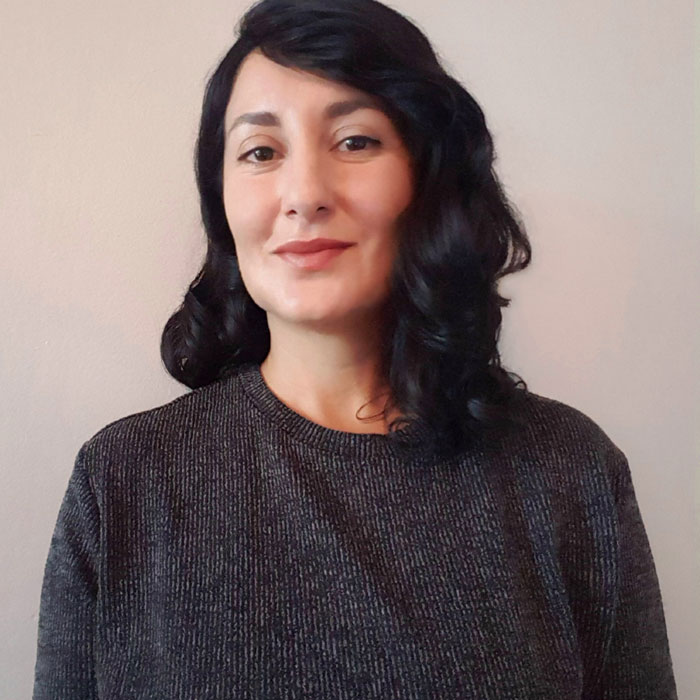 "Working at the edges and across boundaries is transgressive by necessity. It requires a knowing disregard for the familiar in favor of a shift, a crossing-over that relies on uncertainty and experimentation to allow play in a new field or to find advancement in a new method."
Saralyn Reece Hardy and Rebecca Blocksome, "Introduction," in Hybrid Practices, ed. David Cateforis, Steven Duval and Shepherd Steiner (Oakland, California: University of California Press, 2019)
The experts
Jean-Philippe Uzel is a professor of art history at the Université du Québec à Montréal. A specialist in the history and theory of modern and contemporary art, he is particularly interested in the relations between art and politics and has been exploring contemporary North American Indigenous art from this perspective for close to twenty years.
He has published numerous texts on Indigenous and non-Indigenous contemporary artists (including Thomas Hirschhorn, Teresa Margolles, Nadia Myre, Brian Jungen and Raphaëlle de Groot) in periodicals, catalogues and collective works, both in Québec and elsewhere. In 2012-2013 he held the Chaire d'études du Québec contemporain at the Université Sorbonne Nouvelle – Paris 3.
Tamar Tembeck is an art historian, curator, and author. She is currently artistic director of the Montreal artist-run centre OBORO.
Her research centres on the visual cultures of illness and medicine, hospital art practices, and performance and media studies. Holder of a PhD in art history from McGill University, she also has a professional background in the performing arts and physical theatre. Her interest in the body – its experiences, its representations and the construction of its cultural meanings – fuses theory with practice.
Ji-Yoon Han is an exhibition curator, author and historian specializing in modern and postmodern art.
She has undertaken a number of projects for the Fonderie Darling (2018-2021), including solo exhibitions of the work of Barbara Steinman, Cynthia Girard-Renard and Guillaume Adjutor Provost. She regularly publishes essays on Montreal artists and is a contributor to the periodicals Canadian Art, Spirale, Vie des arts and Espace art actuel. She has recently defended a doctoral dissertation that explores the visual culture of the 1930s through the prism of surrealist photography.
Caroline Nepton Hotte is a professor in the art history department of the Université du Québec à Montréal and a doctoral candidate in the field of religious sciences and a member of the Mashteuiatsh Ilnu community (Québec).
She has been exploring Indigenous issues for over twenty years, particularly those relating to First Nations women. Drawing inspiration from critical feminist theory and studies of Indigenous epistemologies, she documents and analyzes the continuities and transformations in Indigenous expressions of identity and cosmology in the creative practices of Indigenous women, particularly those that make use of digital technologies. She has also worked for many years in public relations for various First Nations organizations and as a journalist for Radio-Canada.
A professor in the art history and film studies department of the Université de Montréal, Johanne Lamoureux was director of the Département des études et de la recherche à l'Institut national d'histoire de l'art (INHA) in Paris from 2014 to 2017.
She has published widely and was managing editor of the journal Intermediality from 2007 to 2010. She has also guest curated exhibitions at the Musée national des beaux-arts du Québec (Irene F. Whittome: Bio-fictions, 2000; Doublures, 2003) and the National Gallery of Canada (Emily Carr: New Perspectives, 2006). A central subject of her museum studies research is exhibition rhetoric, and since 2014 she has focused particularly on the new uses to which museum collections can be put in the era of the event imperative.
Christine Bernier is an associate professor in the art history and film studies department of the Université de Montréal.
She specializes in contemporary art and museum studies, and her current research focuses on collective curatorial processes and modes of socialization in the era of telepresence technologies. Since 2016 she has been director of the master's program in museology offered by the university's faculty of arts and sciences. A permanent member of the Centre de recherche interuniversitaire sur les humanités numériques (CRIHN), Christine Bernier is co-director of Axe 2: "Circulation – Passage au numérique et recontextualization." She is also director of the "Art+" collection published by Les Presses de l'Université de Montréal.
Aseman Sabet is an independent curator, art historian and lecturer at the Université du Québec à Montréal.
Her doctoral research explores the artistic status of interdisciplinary research groups. Some of her most recent exhibition projects include The New States of Being (CEUM, 2019), developed in collaboration with the Petrie-Flom Center for Health Law Policy, Biotechnology and Bioethics at Harvard, as well as Through the Forest (2018) and Natural Stories (2021), both part of a series of three carte blanche invitations by the Musée d'art contemporain des Laurentides. She is a regular contributor to contemporary art publications and is on the editorial board of ESPACE magazine.