As part of the exhibition Nelson Henricks, the MAC invites you to meet the curator Raquel Cruz Crespo and the multidisciplinary artist Claire Savoie, along with writer Maude Veilleux, who will each give a personal interpretation of Nelson Henricks' work.
Wednesday, February 15: Raquel Cruz Crespo in Spanish*, 4:30 p.m. In French, 5:30 p.m.

Wednesday, February 22: Maude Veilleux in French, 5:30 p.m.

Wednesday, March 1: Claire Savoie and Nelson Henricks in French, 5:30 p.m.
* En el marco de la exposición de Nelson Henricks, el MAC le invita a una visita-encuentro con la curadora Raquel Cruz Crespo, quien guiará, desde una mirada personal, el recorrido por la exposición. La visita en español se realizará el 15 de febrero a las 16:30 hs., seguida de otra en francés a las 17:30 hs.
Biographies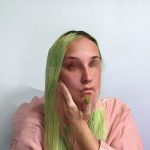 Maude Veilleux has published three poetry collections – Les choses de l'amour à marde, Last call les murènes and Une sorte de lumière spéciale (Éditions de l'Écrou) – and two novels – Le vertige des insectes and Prague (Hamac). In 2018 she released a web novel entitled frankie et alex – black lake – super now. She also served as editor for the collective work Bad boys, published by Triptyque. Over the years, she has published in various periodicals. Her recent essay "Lettre à n'importe qui," which appeared in number 170 of the magazine Mœbius, was a finalist for the Essai, analyse et théorie prize awarded by Sodep. Her performance work has been presented at a number of artists' centres and festivals, including Le Lieu, Le Lobe, the Fonderie Darling, the OFFTA and the RIAP. Since 2020, as part of the Botes Club project, she has been exploring the subject of female robots and artificial intelligence.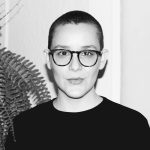 Raquel Cruz Crespo holds a bachelor's degree in art history from the Universidad de La Habana. She worked in Havana as a project manager in both institutional and private contexts, and she helped curate exhibitions presented at the Centre for the Development of the Visual Arts during the 12th Havana Biennial (2015). Since obtaining a master's degree in research and public action practices from the Institut national de la recherche scientifique (INRS), Cruz Crespo has been working in Montréal as a cultural agent and independent researcher. She is interested in artists' residencies, cultural mediation and alternative art spaces. She is currently program co-coordinator at DARE-DARE.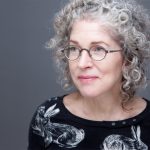 Born in 1957 in Richmond, Québec, Claire Savoie has lived and worked in Montréal since 1982. Her practice focuses on transfers between different types of representation produced by the senses and on rifts in perception and language. Her oeuvre includes architectonic, installation and evolutive works in which video, the human voice and sound play a central role. These more experimental pieces deal in particular with issues related to the transformation of art practice, long-term experimentation and storytelling (fictionalization). Her work, which has been shown in solo and group exhibitions in Canada and abroad, is represented in the collections of the Musée national des beaux-arts du Québec, the Ville de Montréal, the Canada Council Art Bank and various other institutions and corporations, as well as private collections. She has been a professor at UQAM's École des arts visuels et médiatiques since 2003.