Don't miss the next edition of Printemps du MAC 2023: BLEU MINUIT
Buy your tickets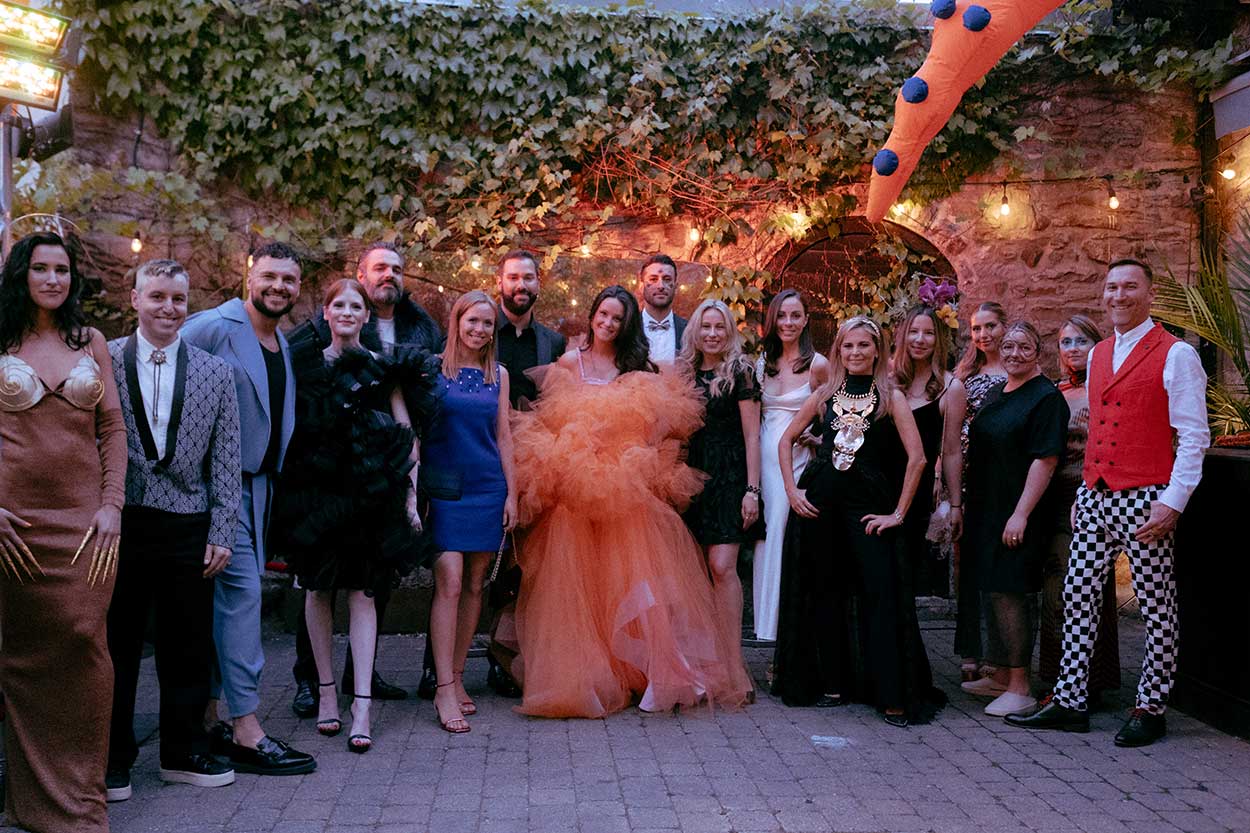 Les Printemps du MAC 2022: Much-Anticipated Return was Smashing Success Benefiting the Fondation du MAC
Plus de 100 000 $ pour le MAC
---
It's the long-awaited return of Les Printemps du MAC, the benefit evening presented by National Bank! This year's event, entitled Hasard Bazar, has been organized by a volunteer committee of young professionals co-chaired by Lysandre Laferrière and Francis Guindon, proudly supported by our honorary chair, Julie Snyder.
---

On Friday, June 3, 2022 at l'Auberge Saint-Gabriel, starting at 9:00 p.m., Hasard Bazar will offer an unforgettable experience broadly inspired by the surrealist movement. During this evening-like-no-other, you will be plunged into phantasmagorical settings where hallucination blends with reality.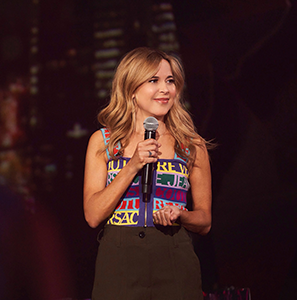 Julie Snyder
Honorary chair
True to its reputation, Les Printemps du MAC, presented by National Bank, will once more be the site of a fashion event you won't want to miss. Diamonds, feathers, scales, armour, sequins, charms, masks, colorful hairstyles and extravagant makeup will complement evening dresses and tuxedos. Anything goes for this inclusive gala, a celebration of difference, creativity and freedom of expression!
Along with an exclusive cocktail reception in a bold setting, benefit attendees will have a chance to dance, enjoy unique experiences and bid on lots at the silent auction. From May 25 to June 3, the artwork auction will be accessible to everyone online. This will end on the evening of the event when participants will be able to see the lots on display. Curated by Erika Del Vecchio, the auction features twenty works by emerging and established Canadian artists whose wide-ranging mediums aim to push the understood boundaries of the visual arts.
All proceeds from the evening will go to the Fondation du MAC, whose mission is to support the Musée in its various areas of activity. The event thus offers a way of making a tangible contribution to the MAC.
The Fondation du Musée d'art contemporain de Montréal extends its warmest thanks to our presenting partner: National Bank.
Les Printemps du MAC 2022 Organizing Committee
Honorary Chair
Julie Snyder
Co-chairs
Francis Guindon
Vice President, Marketing, WANT Les Essentiels and Quartz Co.
Lysandre Laferrière
Senior Lawyer, Magil Construction
Members
Shady Ahmad
Director, Business Development, Budge Studio
Ariane Bisaillon
Partner, Blake, Cassels & Graydon LLP
Virginie Bourgeois
Data Analyst, Intact Lab
Alexe Corbeil-Courchesne
Associate, Blake, Cassels & Graydon LLP
Erika Del Vecchio
Project Manager, Pierre François Ouellette art contemporain
Allison Forbes
Founder, Raisonnables
David Gagnon
Partner, Business Development and Partnerships, Power Sustainable
Olivier Lapierre
Communications Consultant, Public Relations and Press Relations
Charles LeMay
Communications Director / Content Producer, Productions J
Nikolaos Lerakis
Creative Director, Duvernois
Emma Molson
Contemporary Art MA, Sotheby's Institute New York
Marion Isabelle Muszyñski
Director, Experience Design, Electronic Arts
Amélie Elizabeth Pelly
Director, Public Relations and Communications, Association des radiologistes du Québec
Jessica Rosen
Integrated Communications Leader, L'Oréal Paris
Stéfanie Stergiotis
Digital Marketing Manager Linen Chest
Would you like to be a sponsor for this benefit event? Contact us: [email protected] / 514-847-6273