To coincide with his exhibition at the MAC, artist Nelson Henricks has curated a three-part program of films by Andy Warhol that will be presented at the Cinémathèque québécoise on January 26, 27 and 28, 2023.
The screenings will be preceded by an introduction by Nelson Henricks and Ara Osterweil, Associate Professor in the McGill University English Department, and followed by an audience discussion period.
Program
Thursday, January 26, 6:30 p.m.
Outer & Inner Space, 33 min
Velvet Underground in Boston, 33 min
Friday, January 27, 8:30 p.m.
Haircut, 24 min
Kiss, 54 min
Saturday, January 28, 6:30 p.m.
Mario Banana #2, 4 min
The Velvet Underground & Nico, 67 min
Informations booking : 
Fee: Regular programming admission fees, Cinémathèque québécoise
Location: Cinémathèque québécoise, 335 Boul. de Maisonneuve E, Montréal, QC
Book your tickets
About
The Warhol film program at the Cinémathèque québécoise acts as a counterpoint for the Screen Tests series presented at the Musée d'art contemporain de Montréal (MAC). The films selected by Nelson Henricks for the Cinémathèque unpack the Screen Tests along several thematic vectors. Firstly, many of the screen test subjects––actors, models, and musicians––appear in the Cinémathèque films. These include Rufus Collins and Jane Holzer, featured in Kiss (1963); Mario Montez, who stars in the almost-screen test Mario Banana (No. 2) (1964); and various members of the Velvet Underground, seen in both The Velvet Underground and Nico (1966) and The Velvet Underground in Boston (1967). These last two films, which document the band playing at Warhol's Silver Factory in New York and at the Boston Tea Party, respectively, introduce the second thematic vector: music and sound. In Boston, we see the band in a concert setting, complete with a liquid light show and a roving spotlight, with Warhol's films serving as visual accompaniment. Some of the Screen Tests included in the MAC program were made specifically for use in concerts and happenings. The kinetic camerawork and athletic spotlight technique visible in The Velvet Underground in Boston echoes the zooming camera work seen in the Lou Reed, Sterling Morrison, and John Cale screen tests at the MAC. Live concerts and happenings initiate a third trajectory in the Cinémathèque program: expanded cinema. With his Exploding Plastic Inevitable events and his experiments with double-screen projection in films such as Chelsea Girls (1966), Warhol created multi-sensory environments. Outer and Inner Space (1965) exemplifies the artist's exploration of expanded cinema practices. It is an early example of Warhol working with spatialized modes of filmmaking and offers a rare glimpse into his experiments with emergent portable video technology. Beyond this, Outer and Inner Space also functions as a screen test, albeit one which multiplies its subject—Edie Sedgwick—four times. The final thematic vector of the Cinémathèque program is structure. The Screen Tests exhibition on view at the MAC assembles fifteen four-minute reels into a continuous program. The films Kiss and Haircut (1963) were made in a similar manner. For both of these works, Warhol shot several short reels and then edited them together to make a longer work. In their adherence to episodic temporal structure, the two silent films possess a flavour similar to the Screen Tests program. In different ways, Kiss and Haircut demonstrate how Warhol deployed this strategy in his nascent experiments with montage, duration, and narrative.
Biographies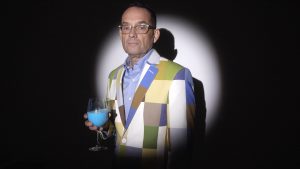 Born in Bow Island, Alberta, 1963, Nelson Henricks has lived and worked in Montréal since 1991. Known mainly for his video works, he has developed a multidisciplinary approach (painting, sculpture, writing) to better explore how audiovisual data from different sources overlap with and influence each other. He has taught art history and video production at Concordia University. His work has been presented constantly in Canada and abroad since the early 1990s. His works are in the collections of the Museum of Modern Art in New York, the Museum of Fine Arts of Montreal, the Musée d'art contemporain de Montréal, the Musée national des beaux-arts du Québec, the National Gallery of Canada, and many corporate and private collections. He is represented by Paul Petro Contemporary Art, in Toronto.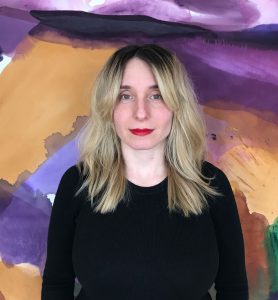 Ara Osterweil is an abstract painter, writer, scholar, and critic. She is also an Associate Professor of Cultural Studies in the English Department as well as the Director of the World Cinema program at McGill University. Her first book, Flesh Cinema: The Corporeal Turn in American Avant-Garde Film, examines the representation of sexuality and queer friendship in experimental film of the 1960s and 1970s. She is a frequent contributor to Artforum and has published numerous essays in journals such as Camera Obscura, Art Journal, Los Angeles Review of Books, Border Crossings, C magazine, Film Quarterly, Little Joe, Framework, and Millennium Film Journal. She has also published extensively on Andy Warhol and his circle, including most recently in The Films of Andy Warhol, Catalogue Raisonné.
Partner